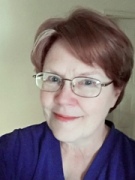 I'm Debra Dalgleish, an independent computer consultant who specializes in Microsoft Office programming and development.
Self-employed since 1985, I've learned a lot about Microsoft Office through my own experiences and experiments (some successful, some not so much). I've also seen the wide variety of systems and practices that my clients use, and have learned much from assisting them with data analysis.
Since 2000, I've been posting Excel tutorials and sample files on my Contextures web site. I've also written three books on Excel pivot tables, that were published by Apress, and you can find them on Amazon.
I've created a few Excel products, and sell those on my website, along with a few great Excel products from other people.
You can also find me on Google+ — +Debra Dalgleish.
__________________