My favourite tweet in yesterday's Excel Twitter collection was this one:
I feel like I know JUST enough about pivot tables to make all of my tasks 30 times harder #Excel #productivity #tcot
Does that ever happen to you? Maybe it's not pivot tables – it could be another one of Excel's powerful, but frustrating features.
You start a workbook, then add a bit of code, or a fancy formula, and things suddenly go south. So, you try to troubleshoot the problem, wander over to Google for some research, and before you know it, an hour has passed. Oop! There goes your productivity.
Pivot Table Articles
But, if pivot tables are your problem, I've published a couple of articles this week that might help you out.
Block (All) Selections
On my Excel Pivot Tables blog, there is sample code that prevents people from selecting the "(All)" option in a report filter drop down. That can be useful if you've got worksheet formulas or links that depend on one item being selected.
Here's the link to that article: Block Selection of All in Report Filter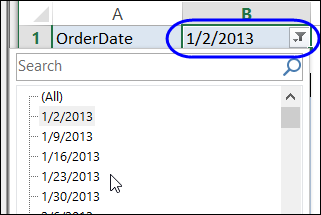 List Pivot Formulas
And on my Contextures Blog, you can find sample code that lets you list all the pivot formulas in the active workbook (calculated items and calculated fields).
Here is the link to that one: List All Pivot Table Formulas
________________