I just heard that the Start button (with a menu) will be back in Windows 8.1. Whew! Now I won't have to reinstall an old version of Windows, to get that feature back.
Apparently it will be rolled out in an update, so I guess we'll wake up one morning, and find the Start button back in its rightful place.
Which Versions Are You Using?
I'm running computers on three different versions of Windows:
Desktop is on Windows 7
Laptop is Windows 8.1 Pro.
Old laptop is running Windows XP, and I don't have any plans to update. It's working just fine, so why mess with it?
How about you? Do you have a variety of operating systems, or just one?
Clearing the Bookshelves
Coincidentally, I was cleaning out my office bookshelves today, and found these two old manuals, for Windows 95 and 98. I guess it's safe to throw them out now.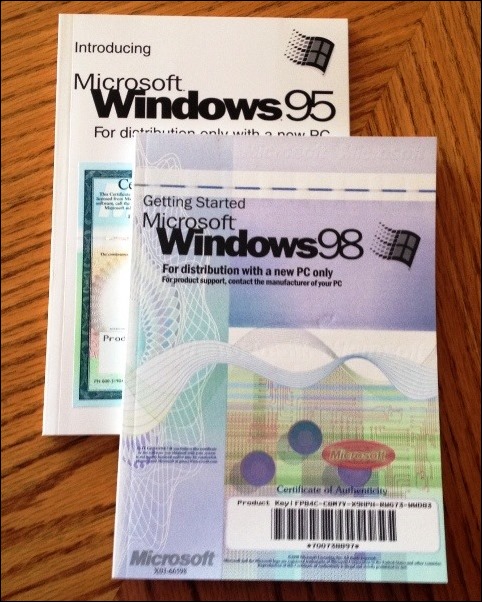 ________________