Beginning Pivot Tables in Excel 2007
by Debra Dalgleish

Published: September 2007

Buy from Amazon: Beginning Pivot Tables in Excel 2007

Beginning Pivot Tables in Excel 2007 explains what Pivot Tables are, how you can benefit from using them, how to create them and modify them, and how to use their enhanced features.
Carefully explains the benefits of using Pivot Tables for fast data analysis
Provides a step-by-step approach to those new to Pivot Tables
Offers tips and tricks for working with pivot tables
What you'll learn:
Summarize thousands of records in a Pivot Table with a few clicks of the mouse.
Quickly change the Pivot Table layout to view a different summary of the data.
Filter a Pivot Table to focus on one region or the top 10 products.
Add colors or icons to highlight the high or low results.
Use calculations to enhance the Pivot Table summaries.
Create visual impact with a pivot chart.
Download a Sample Chapter
Chapter 1 – Introducing Pivot Tables (free pdf file)
Download the Source Code
Go to the Source Code Download page and right-click on the Download Now link.
Click on Save Link As, then select a folder in which to save the source code file.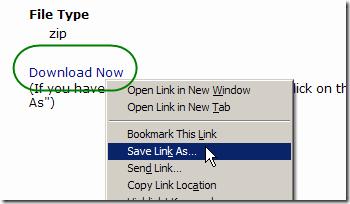 Chapter List
Introducing Pivot Tables: Understanding what a pivot table is, and what benefits it provides. Preparing to create a pivot table by organizing the data in a formatted Excel table. Exploring the features and benefits of a formatted Excel table.
Creating a Pivot Table: Taking the first steps in building a simple pivot table from your data. Changing the pivot table layout and creating a simple pivot chart.
Modifying a Pivot Table: Using report filters to limit the data that is summarized. Updating a pivot table when data is added or changed. Changing the summary function that is used in the pivot table. Applying a pivot table style to enhance the report's appearance.
Summarizing Data in a Pivot Table: Using different summary functions to report on the data. Showing and hiding the grand totals. Creating subtotals in the pivot table and changing the subtotal function. Grouping numbers and dates in the report.
Formatting a Pivot Table: Using report layouts and pivot table styles to change the pivot table's appearance. Creating custom pivot table styles. Using themes to affect the workbook's colors and fonts.
Sorting and Filtering in a Pivot Table: Adding and arranging multiple report filters. Filtering row and column labels and removing filters. Filtering for a dynamic date range, such as Last Month. Filtering values in the total column. Applying manual filters and filtering by selection. Showing a selection of top or bottom items. Sorting labels and values.
Creating a Pivot Table from External Data: Creating a pivot table from data in a text file, an Access query, or an OLAP cube. Modifying the connection. Creating a pivot table from an existing connection.
Updating a Pivot Table: Updating a pivot table when the source data changes. Refreshing all the pivot tables in a workbook. Changing the Access data source. Refreshing a pivot table at regular intervals. Saving the source data with the Excel file. Retaining deleted items in the pivot table filter lists.
Creating Calculations in a Pivot Table: Creating custom calculations, such as running total, percent of row, and difference from. Creating and modifying calculated fields and calculated items. Listing the formulas used in a pivot table and changing the solve order for calculated items.
Enhancing Pivot Table Formatting: Applying conditional formatting using color scales, icon sets, and data bars. Changing pivot table settings to control column widths, visible items, and label buttons.
Creating a Pivot Chart: Creating and modifying a default pivot chart. Adding fields and changing the chart style. Formatting a pivot chart and adding titles and labels. Adding trend lines and creating a dynamic chart title.
Printing and Extracting Data from a Pivot Table: Extracting underlying records from a value cell by using the Show Details feature. Creating multiple copies of a pivot table by using the Show Report Filter Pages feature. Printing a pivot table. Adjusting the print options to achieve the best results. Using the GetPivotData function to extract specific data from a pivot table. Using cell references in a GetPivotData formula.