On the weekend, I got a new laptop (another ASUS), which is exciting, until you realize all the things that have to be set up. It came with Windows 10 installed, but nothing else, so there were lots of programs to install. On the bright side, it's a 15″ laptop with a number pad, so that's a good thing!
No CD Drive
This is the first laptop that I've had that doesn't have a CD/DVD drive. So far, that hasn't been a problem, because all the programs have been downloads. Just get the latest version, type in your registration information, and you're all set.
On my previous laptop, 4 years ago, I used the CD drive to install Dreamweaver and Photoshop, but nothing else that I can remember.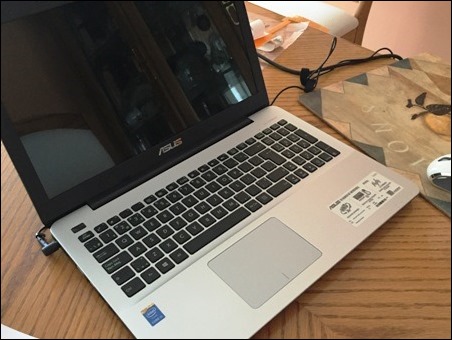 Adobe Creative Cloud
Recently, I subscribed to Adobe Creative Cloud, so Dreamweaver and Photoshop are downloads too, along with all the other Adobe software (too many to mention). My previous versions were from 1999 (yes, really), so I laughed when the "What's Been Updated" screen appeared. I don't think they'll go back far enough to help me make the transition. Dreamweaver looks good though, and it should be easier to work on my site's Bootstrap pages now.
My old laptop was sectioned into four drives, so it was a pain to install programs, and keep the C drive from filling up. I was afraid to install too much from the Adobe CC, because of the space issues, so it will be nice to get going on all those fancy programs. Now I just have to worry about my head exploding from information overload, but not the computer.
Essential Programs
There are a few programs that I have to install ASAP on any new computer.
RoboForm, so I can log in to all my favourite sites, without remembering passwords
Notepad++, because I use that all day, every day, to make notes.  After installing, I enable the TextFX plug, then set a shortcut to insert the date and time.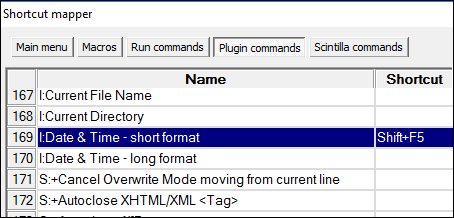 Microsoft Office, obviously. I'm using an Office 365 subscription on the new laptop, so I'm finally in Office 2016. I might have to switch to my Enterprise subscription, to get the Power BI tools, but that can wait a couple of days.
Camtasia Studio, for recording and editing my Excel videos. I've upgraded to Version 8 on this computer – had kept version 7 on my old laptop.
Snagit, for screen shots to put in my Excel tutorials
Windows Live Writer, for writing and uploading blog posts. I saw something about an Open Source alternative, but haven't tried it yet.
Picture Manager, because it's better than any of the newer photo editors that Microsoft ships with Office. This is a pain to get, if you're not installing an old version of Office, but there are ways to do it.
Other Setups
Email is staying on the old laptop, until the new one is up and running fully.
I'm only installing the latest version of Office, and not the 3 or 4 versions that I usually have. If I need those for testing, I'll go to the old laptop.
Documents on the old laptop are accessible through the network, or in Dropbox, so I won't have to copy too much onto the new machine. Oh, I'll have to set up Mozy too.
So many things to do! That's why I'm writing this, so I can refer to it if I get another laptop, in a few years.
What's Missing?
I'm sure I've missed a few things, but will discover those as I go along. If you think of anything vital, please let me know!
Anyway, that's how I'm spending some of  the long weekend. I hope you're having fun!
__________