Imagine building an Excel workbook for a client, and explaining that they'll have to stand on a chair and type with their toes, to enter the data. I'm sure that conversation wouldn't end well.
But that's how I feel every morning, when pouring water into the PC Coffee maker that I bought at the local grocery chain – Real Canadian Superstore. The water tank opening is so small that I need to use a funnel to avoid a flood. It's tough enough to function at 8:00 AM, and even harder when you haven't had your coffee yet!
With my luck, this coffee maker will last another ten years, so I'd better keep that filter handy. If I'm going to do Excel programming, I need my coffee!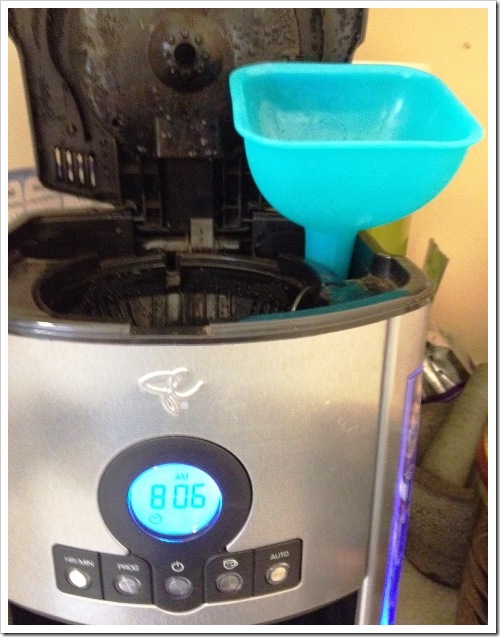 _________